Remed Assistance
Remed Assistance is an ever growing assistance company providing global services. Remed brand represents experience, reliability and efficiency all over the world.
Air Ambulance International Patients Transfers SOS Doctor (House Call Doctor) Home Assistance Medical Second Opinion Telemedicine Travel Assistance Medical Assistance Technical Assistance Medical Tourism
Remed Assistance Travel Assistance
Accumulating local and global experience since 1993, Remed Assistance is a transparent and reliable solution partner for clients in a wide range of sectors. The integrated service packages and tailor-made solutions that Remed Assistance offers to end users and corporations are all aimed at generating additional value 24 hours a day, 7 days a week.
Selçuk Tiftik, M.D., Chairman of the Board
Egypt Assistance
In order to get information about our services in Egypt visit our web page egyptpassistance.com

Global Medical Care
Global Medical Care Services provides pre-travel, pre-treatment, post treatment services and on site assistant.
International Assistance Group
Remed Assistance is the core partner of International Assistance Group . Take a closer look at International Assistance Group.
AVİTA
AVİTA provides modern services and implementations to the managers and HR departments since 2007.
Ethics Line
Business ethics is becoming more and more important in todays global business environment.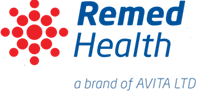 Medical Tourism
Remed Assistance offers its considerable experience to patients from all over the world who are seeking alternative options for medical treatment abroad.