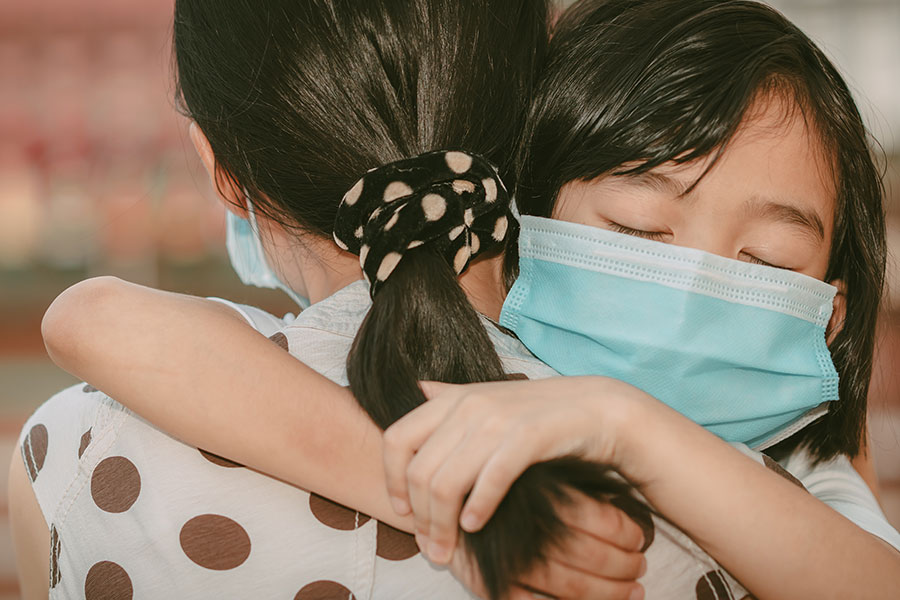 When medical problems hit family twice, Remed Assistance was ready to help
The family of a thirteen-year-old girl admitted to hospital with appendicitis found themselves with added complications when the patient and mother tested COVID-19 positive. And there were other family members to deal with.
Thankfully, their travel insurance included the medical assistance services of Remed Assistance. Over the course of 18 days, more than 100 telephone calls were handled by the 24/7 assistance centre and medical team in both Turkish and Russian languages for their safe return to their home country.
Initially alerted by a concerned hotel doctor, Remed Assistance quickly arranged an emergency ambulance to take the sick young girl, her mother and three other children to the emergency service of a prominent local hospital.
To provide a crucial level of comfort to customers, Remed Assistance regularly works with a vast network of facilities able and willing to admit international patients. Each hospital or clinic is assessed for their clinical delivery, support services and billing transparency. 
It was clear, at an early stage, that the family would be hindered by their practical inability to speak Turkish. Coming from Kazakhstan, Russian was their preferred language, one of the many frequently used by Remed Assistance's multi-lingual 24/7 alarm centre and medical team.
As is now common in all capable hospitals worldwide, precautionary COVID-19 tests were carried out. On this occasion, on all the family who had arrived with the patient.
Already dealing with a stressful situation, the family learned that the sick young girl and mother tested positive for COVID-19 even though there were no visible indications on admission. The three other children tested negative. Sick young girl and mother were moved to isolation within the hospital, the family was physically and emotionally separated. 
Obtaining the necessary medical clearances from the hospital, Remed Assistance ensured that the COVID free children were taken home to Kazakhstan. There, other members of the family were able to support them through this challenging period.
Back at the hospital, the surgical procedure for appendicitis was carried out within the day, after the essential monitoring, scanning and blood tests were conducted to confirm the condition. While there were no complications with the surgical procedure, isolation was still necessary for both the young girl and her mother. Since the patient was a minor, the mother needed to be safely accommodated near to her sick child, far from home and in the sanitised surroundings of hospital bio-security.
Every day, Remed Assistance called the mother, doctors and family members to ensure that matters were on-track and to check if there was anything else that needed to be done. The mother and child didn't need to feel alone in a foreign country. Eighteen days after hospital admission, the mother and child returned home to join the rest of the family after such a dramatic ordeal and separation. Having arranged the final flights and transportation, Remed Assistance's involvement was finally closed.
Amid the blur and stress of medical cases, people are often understandably too tired to look back. So, when the mother wrote to Remed Assistance to express her heartfelt thanks, it touched the many people who had helped in this complicated and drawn-out event. The extraordinary nature of COVID-19 has demanded that Remed Assistance goes over-and-above the vital medical assistance service delivered to international insurers, assistance companies, and their multi-national customers over the last 25 years. 
Throughout the pandemic, Remed Assistance's medical, operational and provider management teams put in place the necessary additional plans to help visitors, expatriates and Turkish nationals needing to return home for medical treatment, even with COVID-19. This story is just one of many that took place when we hope to reach the end of this long period of international uncertainty.